September 13, 2022 New Industrial Park Coming to Palmetto after Midwest Real Estate Company Buys 40 Acres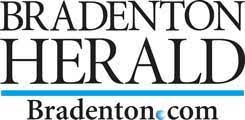 Midwestern commercial real estate firm LandMark Group Companies has broken ground on a 427,000-square-foot-development on 40 acres in unincorporated Palmetto, marking the company's first major Florida industrial land acquisition.
The development at 830 17th St. E., named Palmetto Industrial Park, is expected to be completed in late 2023 and will include three stand-alone buildings offering manufacturing, warehouse and distribution space for tenants ranging from regional to large national companies.
Completion of the first building is expected in early 2023.
LandMark, serving as the general contractor, is teaming with co-developer Stonemont Financial Group, a private real estate investment firm specializing in industrial development, acquisitions and net lease investments. "Sarasota/Manatee has become a destination for the best and brightest industrial tenants and has attracted the attention of world-class investors," LandMark partner Bob Sanches said in a press release.
"As we continue to expand our industrial development platform, we are excited to work closely with Manatee to deliver another quality project, which we believe will be a great addition to this growing and very dynamic employment corridor," he said.
Zack Markwell, Stonemont's CEO and managing principal, said Palmetto Industrial Park is intended to fill a void for Class A development.
"We are pleased to partner with LandMark in providing Manatee County with a state-of-the-art industrial park," Markwell said in the press release.
LandMark Group is a real estate company based in Rockford, Illinois, with offices in Illinois, Arizona, Florida and Missouri.
American Journal of Transportation