June 7, 2022 Once an industrial hub, Chamblee to add new warehouses for first time in 20 years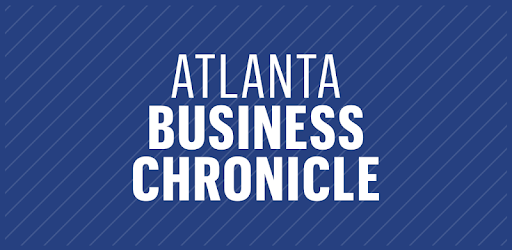 For the first time in nearly 20 years, Chamblee is set to grow its industrial space.  Stonemont Financial Group and Seven Oaks Company acquired about 30 acres of land to construct four concrete tilt-wall warehouses in the northern Atlanta suburb. The 236,000-square-foot hub, known as Chamblee International Logistics Park, will front Chamblee Tucker and Chamblee Dunwoody roads near DeKalb-Peachtree Airport. The firms expect to wrap up construction by the spring of 2023.
At one point considered an industrial stronghold, Chamblee is riding a wave of residential growth. It has its own MARTA rail station, a feature few metro Atlanta suburbs can boast. New apartments and townhomes are sprouting around the city's downtown area, driven by the relatively affordability compared with popular Intown Atlanta neighborhoods.
Chamblee's population has soared to 30,000 residents, more than triple the amount only a decade ago, according to the U.S. Census. The growth has led to the demolition or conversion of existing warehouse space into other uses.  Since 2010, the area's industrial inventory has shrunk by more than 4 million square feet, according to commercial real estate research firm CoStar Group.
Metro Atlanta experienced its best industrial year on record in 2021, which is still bleeding into this year. An increase in consumer spending, plus supply chain disruptions, convinced companies to expand their operations. But most of the major industrial facilities
coming online are located dozens of miles outside of Atlanta's urban core, mostly due to the lack of available land.
The spec project has garnered the attention of a few Fortune 500 companies, said Neal Moskowitz, Senior Vice President at Stonemont. He expects aerospace and medical technology companies to show interest in leasing space. It could also appeal to small, regional businesses in need of distribution space in close proximity to their customer bases and workers.
"Otherwise, they're going to have to go all the way up I-85to Braselton or Commerce," Moskowitz said. "There's no new class A warehouses for them in town. It's a pretty unique location that you can't really replicate."
The property on which the industrial park will be built has a storied past. Nearly two decades ago, developers envisioned the site as part of International Village at Chamblee, a project that failed in the midst of the Great Recession. It would have included a hotel, conference center, office space, restaurants and retail.
The apartment market is booming in Chamblee. But it would be tough to put multi-story buildings on this site, Moskowitz said, due to development regulations around DeKalb-Peachtree Airport. The strength of Atlanta's industrial market, compared with its uncertain office sector, makes the project a perfect use for the site, he said.
"This is a specific site that I don't think a whole lot of developers in Atlanta could have figured out," said Moskowitz, referencing the challenging landscape features and approvals needed from local government and the Federal Aviation Administration.
My Treasure Coast Now