October 17, 2022 Stonemont and Taylor & Mathis Break Ground on Infill Industrial Park in Cartersville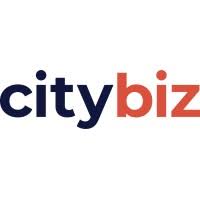 Stonemont Financial Group, a private real estate investment firm specializing in industrial development, acquisitions and net lease investments, announced today it has broken ground on a new three-building, 247,109-square-foot industrial park in Cartersville, Georgia near Atlanta. Called Cartersville Commerce Center, the Class-A development is being built in partnership with real estate firm Taylor & Mathis and is expected to be completed in Q2 2023. 
Cartersville Commerce Center is located off of U.S. Route 411 near the intersection of GA-20, just over two miles from I-75 and 24 miles from I-285. Each of the three buildings offer a range of lease sizes, with Building 100 offering up to 91,166 square feet; Building 200 offering up to 79,978 square feet; and Building 300 offering up to 79,965 square feet of space. Each warehouse also features 28-foot clear heights, 31 dock doors and 2 drive-in doors and a combined 219 auto parking stalls. 
"We are pleased to introduce this top-of-the-line industrial park to the Cartersville area, which will further enhance the positive leasing momentum already seen in the region," said David Kaplan, vice president of asset management at Stonemont. "Stonemont's investment know-how and proven track record in sourcing premium speculative opportunities in emerging outer-ring submarkets will serve us well in this project as we continue to expand our footprint across the I-75 North corridor. Taylor & Mathis has been an ideal partner in this endeavor, and we look forward to swiftly leasing up the development as we seek out top-tier users to call Cartersville Commerce Center home." 
This project marks the first venture between Stonemont and Taylor & Mathis, and will fill a void for smaller-scale industrial development that is less common in the I-75 North market.  The Northwest Atlanta submarket saw more than 1.9 million square feet of positive absorption in Q3 2022, with more than 8.4 million square feet of new product under construction. Metro Atlanta continues to maintain its position as one of the nation's most robust industrial markets as nearly 9 million square feet of industrial space came online in the previous quarter, setting a new all-time record for the market. 
"There is a growing need for product of this size to accommodate the 'bread and butter tenants'  that are the lifeblood of the industrial market," said Walker Wellford, director of industrial leasing at Taylor & Mathis. "Development remains strong in Metro Atlanta, and we are pleased to play a part in the region's industrial growth story alongside an invaluable partner such as Stonemont." 
Stonemont is heavily active in the Metro Atlanta area, with additional projects including a 263,000-square-foot industrial park in Chamblee, Georgia; a 234,133-square-foot industrial facility in Braselton, Georgia; and an 18-acre, three-building industrial park in Kennesaw, Georgia, which represented one of the last infill industrial sites in the I-75 North submarket. 
For more information on Stonemont and its initiatives, click here. 
About Stonemont Financial Group
Stonemont Financial Group specializes in investing across a broad spectrum of real estate asset classes and geographies to deliver attractive risk-adjusted returns. Stonemont offers diversified and differentiated real estate investment strategies and vehicles to institutions, family offices, trusts and high net-worth individuals. The firm's founders and managing principals have a combined track record of more than 60 years' experience and $20 billion invested. 
About Taylor & Mathis
Founded in 1967, Taylor & Mathis is a privately-held real estate company specializing in the development, leasing and management of industrial parks, office buildings and mixed-use projects across the Southeast.  Since its inception, Taylor & Mathis has developed 24.3 million square feet of property exceeding $3.5 billion in value.  
American Journal of Transportation