January 30, 2023 Stonemont announces plans for 300K SF Passaic Industrial building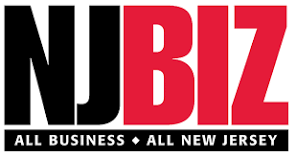 According to Stonemont Financial Group, just 10% of industrial inventory in North Jersey is considered Class A development. With its latest acquisition, the Atlanta-based real estate investment firm is seeking to expand offerings in the asset class.
Last week, Stonemont announced it acquired land for a 295,506-square-foot speculative industrial development that is slated for delivery in Passaic in the second quarter of 2024. Located at 122 8th St., the forthcoming Stonemont Passaic Logistics Center is located just off of Route 21 and 3 miles from Route 3.
The project, Stonemont said, is a public-private partnership with the City of Passaic.
The site's location enhances its appeal: just 7 miles from the New Jersey Turnpike and about 12 miles from New York City, allowing accessibility throughout the region and New York-metro area, with its more than 18 million residents.
"Stonemont is thrilled to bolster our presence in one of the nation's most dynamic markets through the redevelopment of a site that possesses several key advantages for both e-commerce users and third-party logistics providers," said Stonemont Vice President Brian Danahy in a prepared statement. "While this market is home to one of the largest populations in the U.S., there is a notable lack of quality industrial product to meet the standards of today's users. Stonemont Passaic Logistics Center will play a critical role in addressing that void as it helps usher in a new era of last-mile development in the region."
The Stonemont Passaic Logistics Center will feature 40-foot clear heights, rear-load configuration, 167 car parking spaces and 55 trailer parking stalls. According to Stonemont, additional partners on the project include: general contractor PREMIER Design + Build Group LLC, Bohler Engineering as civil engineers, Ware Malcomb as architect and PCCP as capital partner.
"This site in Passaic has been at the top of our radar for quite some time due to its superior location and access to a deep labor pool," Stonemont Principal Neal Moskowitz said in a statement. "Our team is grateful for the support we've received from the City of Passaic throughout this process, as we couldn't have made it to this point without their partnership. We look forward to sharing updates on upcoming milestones for this exciting project over the next year."
New Jersey Biz