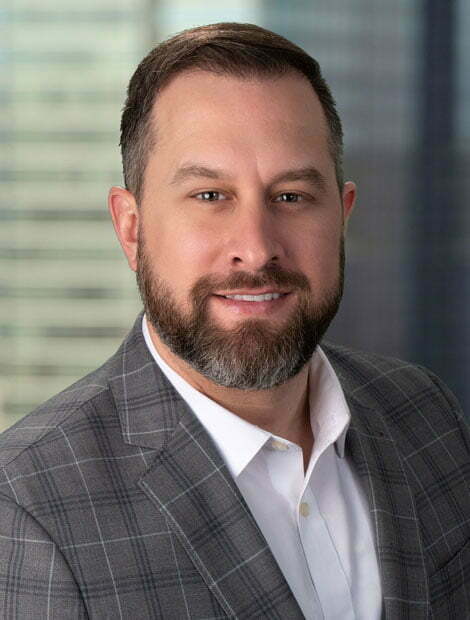 Dusten EstesSenior Vice President
Dusten Estes serves as the Senior Vice President – Special Projects & Operating Companies, overseeing Stonemont Financial's operating company and outside opportunities line of business.
Dusten began his career in residential home building with Mercedes Homes Inc., now Vintage Estate Homes Inc., by building multi-family, 6-plex townhomes and large single-family homes on the Florida coast. He Oversaw subdivision and community development as well as supervised and completed construction of over 300 homes.
Dusten's entrepreneurial spirit then lead him to branch off on his own, building and selling custom homes. From there he franchised numerous Little Caesars and Five Guys restaurants in Washington State. Over the next seven years, he operated 12 restaurants and retail stores, comprising of more than 175 employees. Still interested in entrepreneurship, he then created a trampoline park company, Flight Trampoline Parks, and as managing partner, he oversaw the design, buildout and day-to-day operations of all the parks. The company grew to 5 locations and over 200 employees. The company was sold to Private Equity Group Gladstone in 2015. Dusten became nationally renowned in the Family Entertainment Industry and in 2014 he designed, built and operated the second largest indoor family entertainment center in North America, Slingshot Entertainment in Atlanta, GA.
In January 2017, Dusten sold his share of the entertainment facility to join Stonemont Financial. Dusten studied business at the University of Florida and later graduated from Southern Virginia University with a Bachelor of Science in business administration.
Dusten served on a two-year religious mission trip in Cambodia and is fluent in the Khmer language. He is an Eagle Scout and volunteers actively in his church. Dusten and his wife Carrie currently reside in Cumming, Georgia with their four children.

404-924-2026 (d)
dusten.estes@stonemontfinancial.com