April 25, 2023 Stonemont Acquires Two Oncology Centers in Georgia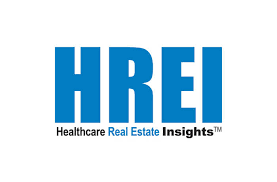 ATLANTA (April 24, 2023) – Stonemont Financial Group, a private real estate investment firm specializing in industrial development, healthcare real estate, and net lease investments, announced today that it closed on the acquisition of two oncology centers occupied by Northside Hospital in Greensboro, Georgia and Hawkinsville, Georgia. The acquisitions represent Stonemont's continued initiative to grow its portfolio of healthcare real estate properties across the country.
The properties include an 11,271-square-foot cancer center at 1000 Cowles Clinic Way in Greensboro, located within the Lake Oconee community. The center offers comprehensive cancer treatment services including radiation therapy, chemotherapy and immunotherapy. Stonemont also acquired a 10,212-square-foot medical office building located at 214 Perry Highway in Hawkinsville located on the Taylor Regional Hospital Campus. This building offers similar services to the Greensboro property. Both buildings are fully occupied by Northside Hospital Cancer Institute (NHCI).
"These acquisitions continue our strategy to grow our healthcare real estate portfolio and strengthen our partnership and alignment with Northside Hospital. We look forward to supporting Northside in its delivery of healthcare services at these facilities," said Matt Stone, senior vice president of development and acquisitions at Stonemont. "Medical office continues to be one of the strongest-performing asset types, with these latest acquisitions reflecting our broader strategy targeting the asset class."
Stonemont has plans to implement a capital improvement plan on the exterior of the buildings, which will increase the longevity of the properties for the tenant. Work will be completed on the two buildings within the next year.
The pair of acquisitions continue Stonemont's efforts to grow its healthcare platform across Georgia and throughout the country, building on strong market demand and fundamentals within the medical office building asset class. In January of this year, Stonemont also announced the acquisition of an 85,000-square-foot medical office building in Alpharetta, Georgia, also occupied by Northside.
According to JLL, healthcare transaction volume saw a record high last year with around $26 billion invested into the marketplace, comprising the largest portion of healthcare investment in 2022 at 58%. These fundamentals are expected to continue this year, starting off strong with a 92.3% occupancy at the end of Q4 2022.
For more information on Stonemont and its initiatives, click here.
###
About Stonemont Financial Group
Stonemont Financial Group specializes in investing across a broad spectrum of real estate asset classes and geographies to deliver attractive risk-adjusted returns. Stonemont offers diversified and differentiated real estate investment strategies and vehicles to institutions, family offices, trusts and high net-worth individuals. The firm's founders and managing principals have a combined track record of more than 60 years' experience and $20 billion invested.
Healthcare Real Estate Insights