October 29, 2018 Stonemont, Chesterfield Announce Development of Savannah's Newest Class A Industrial Park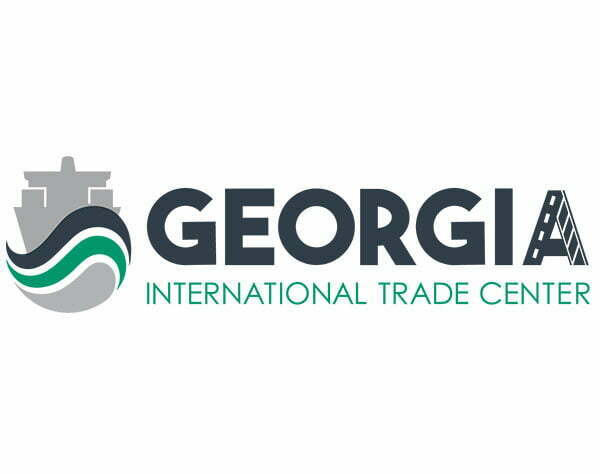 October 29, 2018—Savannah, GA – Stonemont Financial Group and Chesterfield today announced the development of the 1,150-acre Georgia International Trade Center (GITC), the newest Class A, rail-served industrial park in the Savannah region. The park is located within 10 miles of the Georgia Ports Authority's Garden City Terminal on GA Highway 21, just inside the Effingham County border. At build-out, the logistics campus will feature up to 7.2 million-square-feet (msf) of light industrial and manufacturing warehouse space, with the first two speculative buildings planned for delivery next year.
The development will support the continued explosive growth in import, export, and e-commerce shipping activity through the Georgia ports. The result of decades of strategic planning by the Georgia Ports Authority and the expansion of the Panama Canal, the Georgia ports have become some of the busiest in the nation, ranking behind only the Los Angeles, Long Beach and New York/New Jersey facilities.
"Over the next 10 years, the Georgia Ports Authority will grow the Port of Savannah's annual capacity to 8 million twenty-foot equivalent container units," said GPA Executive Director Griff Lynch. "As more customers tap into Savannah's efficiencies, there is clear demand for additional warehouse space at sites like the Georgia International Trade Center. Rail-served developments in the private logistics community help to ensure the free flow of cargo to and from important inland markets across the Southeast and beyond."
Brandt Herndon, CEO of the Effingham County Industrial Development Authority added, "We are excited to have Chesterfield and Stonemont invest in our County as the demand for warehouse and distribution space, coupled with a low vacancy rate, makes this property the perfect option to serve the Georgia Ports Authority. We look forward to working with the developers and Cushman & Wakefield | Gilbert & Ezelle to help make this new development a success."

With efficient proximity to Savannah ports, the Georgia International Trade Center provides direct access to I-95 and the I-16 corridors, as well as CSX rail. The campus will offer multiple built-to-suit options for tenants, ranging from 155,000 to 1,265,000 MSF.
The first buildings are expected to be completed in late 2019, consisting of two Class A speculative warehouses:
Building 1A will be a 407,000 square-foot Class A cross-dock industrial facility with a 36' clear-height
Building 1B will be a 155,000 square-foot Class A rear-load industrial facility with a 32' clear-height
"We believe in the transformational potential of this project, as the Georgia ports continue to drive import, export and e-commerce traffic through the entire southeast region," stated Zack Markwell, Founder and CEO of Stonemont. "The Port has seen tremendous growth in recent years, but it needs more distribution and warehouse capacity to support customers' increasing needs.  GITC will provide tailored, build-to-suit facilities to meet the needs of a variety of users and continue to bolster growth throughout the region."
Will Gardner, CEO of Chesterfield, noted that "Chesterfield is proud to have worked with Joe Marshall of Atlantic Investors to negotiate the purchase of GITC in its entirety. We are also extremely proud of our partnership with Stonemont Financial Group to develop GITC. We believe GITC is a real game-changer for the Savannah Region and the State of Georgia. GITC is the only park that is on CSX rail, fully entitled with all utilities, less than 10 miles from GPA's Garden City Terminal on a 4-lane state route that also offers four building pads of over 1 million square feet each."
A groundbreaking is planned for December 2018, followed by the construction of the main spine road and utilities to serve the first two spec. buildings and multiple build-to-suit opportunities. "We are already receiving interest and responding to RFP's from multiple end users for the speculative product as well as rail served sites," said to Stephen Ezelle, SIOR, CCIM, Partner with Cushman & Wakefield | Gilbert & Ezelle. "This early interest is a testament to the strategic location of the property and strength of the development group. Our total warehouse inventory in Savannah by year-end 2018 will be 62 MSF with a vacancy well below 1%, so this new facility will help meet an important need for the regional economy."
About Chesterfield
Chesterfield specializes in the development of office and industrial projects throughout the United States. Headquartered in Jacksonville, Florida, Chesterfield has successfully developed office and industrial real estate assets since 2006. Chesterfield and its development partners are well-prepared with equity, financing, and staff resources to deliver projects from several million dollars to over 100 million dollars in single project costs.
About Stonemont Financial Group
As a private real estate investment firm headquartered in Atlanta, GA, Stonemont Financial Group specializes in investing across a broad spectrum of asset classes and geographies. Stonemont offers diversified and differentiated investment vehicles to institutions, family offices, trusts, and high net-worth individuals. Since its inception, Stonemont has been committed to developing lasting relationships with its clients by building and preserving wealth through quality real estate investments. Stonemont's founders and managing principals have a track record of over 100 years and $20 billion invested.
About Cushman & Wakefield | Gilbert & Ezelle
Cushman & Wakefield | Gilbert & Ezelle, an independently owned and operated member of the Cushman & Wakefield Alliance and a full-service Savannah commercial and industrial real estate firm providing a wide array of services. For more information, and for property listings, broker information, market category reports and more, visit www.gilbertezelle.com.
Media Contact:
Edelman, for Stonemont
Andrew Wilson
(212) 704-4490
andrew.wilson@edelman.com
Leasing:
Stephen Ezelle, SIOR, CCIM
Cushman & Wakefield | Gilbert & Ezelle
(912) 441-3083
sezelle@gilbertezelle.com
Developer:
Chance Raehn
Chesterfield.
(912) 667-0828
chanceraehn@chesterfieldllc.com