June 29, 2021 Stonemont closes on 500,000-square-foot build-to-suit industrial development in Indiana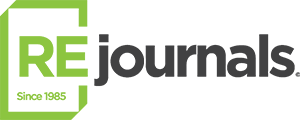 Stonemont Financial Group has closed on a 500,000-square-foot built-to-suit development in Bristol, Indiana, for MJB Wood Group, a manufacturer and distributor of industrial wood products. Stonemont will serve as developer and owner of the project, which broke ground at the end of May.
Headquartered in Dallas, MJB provides technology-enabled supply chain services to global manufacturers of products including cabinets, fixtures, furniture, automotive components and other goods. Stonemont's build-to-suit in Bristol will serve the manufacturer's transportation division, which supplies specialty wood to recreation vehicle (RV) manufacturers in the surrounding area.
Bristol is located in Elkhart County, Indiana, which is referred to as the "RV Capital of the World" and produces more than 80 percent of all RVs built in the U.S.
The development lies on a 37-acre rail-served site and will include 374,320 square feet of warehouse space, a 108,000-square-foot manufacturing area and 10,000 square feet of Class-A office space. It will be the only Class-A, concrete tilt-wall facility in the market, providing long-term durability and setting the tone for future industrial development in the region.
Stonemont was introduced to MJB through its partnership with Regions Bank and was awarded the transaction due to its superior pricing, relationship focus and a proven track record of executing similar transactions successfully. Stonemont will oversee the development and financing of construction of the project and will serve as the landlord and owner for the building once construction is complete.
Stonemont's venture into the northern Indiana industrial market comes at a time of immense growth for the firm, which recently announced an expansion in four new markets, including Chicago. Stonemont's industrial development team currently has more than 10 million square feet of Class-A product under construction. Last year, Stonemont broke ground on a 615,000-square-foot industrial facility in Lebanon, Indiana, outside of Indianapolis.
Stonemont is partnering with design-build firm ARCO Construction on the project and completion of the facility is slated for March 2022.
Read Original Story Here