May 22, 2017 Stonemont Financial Group Announces New Community in Houston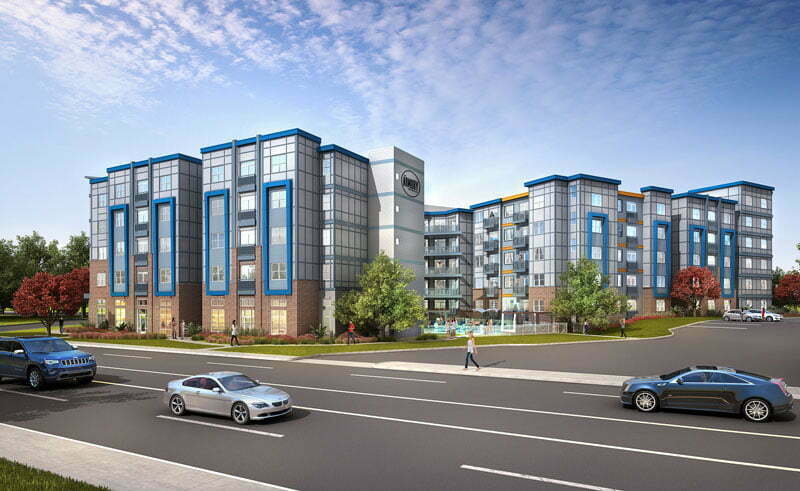 Stonemont Financial Group Announces New Student Housing Community at Sam Houston State University
The modern, off-campus community The Armory at Sam Houston, will be delivered in Fall 2018
Huntsville, TX – (May 22, 2017) – A new modern, off-campus student housing community is coming to the Sam Houston State University and will open in Fall 2018. Stonemont Financial Group, an Atlanta-based student housing real estate investment firm, began construction on the project in December 2016. The Armory at Sam Houston will be the first infill student housing development in Huntsville.
Located adjacent to Sam Houston State University on two sides, The Armory at Sam Houston resides at 2257 Sam Houston Ave in Huntsville. The modern community will offer students state-of-the-art amenities, including a rooftop deck, resort style pool, 10,000 square feet fully equipped clubhouse, a seven-story covered parking garage, putting green and more.
"We are thrilled to be the first truly pedestrian student housing project in Huntsville and know we're producing a community unlike any other in the area," said Zack Markwell, managing principal, and CEO of Stonemont Financial. "We wanted to develop a community that resonates with our students and that is close enough to campus to have a positive impact on their college career. With the Armory at Sam Houston, we've created a unique place to call home."
This 502-bed community will offer spacious floor plans including an array of one through five-bedroom options with bed/bath parity. The individual apartments will have full-size washer and dryer, stainless steel appliances, granite countertops, luxury furniture throughout and balconies. The entire property is also equipped with over 2 GB of high-speed Wi-Fi and all of the latest premium technology.
Stonemont Financial has selected Cardinal Group Management, a Denver-based management firm, to lease and manage The Armory at Sam Houston. MW Builders out of Temple Texas is performing as the general contractor for the project.
For more information about the Armory at Sam Houston, please visit www.stonemontfinancialla.com or in-person at 2517 Sam Houston Avenue.