November 12, 2020 Stonemont Financial Group Inks Major Lease at Georgia International Trade Center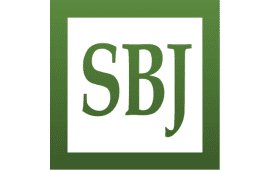 November 12, 2020 – Stonemont Financial Group, an Atlanta-based private real estate investment firm specializing in industrial development and net lease assets, announced that it executed a 1,067,000-square-foot lease with Pacific Cycle Inc. for Building 2B at the Georgia International Trade Center (GITC) in Effingham County, Georgia near Savannah. Pacific Cycle will initially occupy 774,000 square feet in January 2021. They will then expand into the full building in September 2022. Stonemont developed Building 2B on a partially-speculative basis and signed the Pacific Cycle lease just a few months after building construction was completed.
Pacific Cycle is the American division of the Canada-based Dorel Industries which imports and distributes bicycles. It serves as the parent company for well-known bicycle brands including Schwinn, Mongoose and Kid Trax, and is set to officially occupy the building at the beginning of 2021.
The lease with Pacific Cycle is one of the largest industrial leases in the Savannah market this year and coincides with the launch of the next phase of construction at GITC. Phase Two calls for three buildings totaling 1.16 million square feet, 416,000 square feet, and 250,400 square feet, respectively.  GITC is fully entitled to accommodate up to 7.2 million square feet of development once Phase Two and Phase Three are complete. The site has already been cleared and concrete poured for the 416,000-square-foot spec facility that will feature four drive-in doors and up to 86 dock doors, 36' clear height, and other premium features suitable for a broad array of e-commerce users, third-party logistics providers, and other companies who utilize the Savannah port.
The Pacific Cycle lease reflects the continued strong demand for spec industrial development in the Savannah market, which has seen a spike in users occupying space close to the Port of Savannah. According to Cushman & Wakefield, the vacancy rate for Savannah's industrial market at the end of Q3 was just 2.5%, one of only seven U.S. markets where vacancies were below 3%, despite more than 3.7 million square feet of new industrial product being delivered year-to-date. Since Q1, Savannah has maintained a vacancy rate well below the national average.
"We are thrilled to welcome Pacific Cycle to our community at GITC, adding to a growing roster of users who have been able to streamline operations while reaping the benefits of the park's proximity to one of the most active ports in the country," said Zack Markwell, Managing Principal and CEO of Stonemont Financial Group. "I am proud of the entire GITC team for developing and executing a vision that has clearly resonated with the market.  The foresight to put shovels in the ground in this location before the most recent wave of development was instrumental in the success we're now seeing, and we certainly plan to build on that momentum as we kick off the next round of construction at GITC. We look forward to sharing more news on our progress in the months ahead."
Stonemont has generated more than 2.5 million square feet of new leasing / build-to-suit for sale activity since launching GITC in the fall of 2018, with the firm utilizing its extensive background and experience in the industrial development arena to attract a variety of distribution users, 3PL providers and other logistics firms to the park.
Shaw Industries Group, Inc. was the first tenant to lease space at the GITC, moving into a 778,050-square-foot warehouse on the property in October of 2019 and another 291,000 square feet at an adjacent building earlier this year. Other tenants who have recently signed leases at GITC include Sunland Logistics Solutions (150,000 SF), a 3PL provider headquartered in Greenville, South Carolina, and Dukal Corporation (operated by Geodis) (270,000 SF), a leading global supplier of high-quality medical disposable products and patient care items for the healthcare market
GITC is located 9.6 miles from the Port of Savannah's Garden City Terminal, offering close proximity to the nation's third largest port. The months of August and September saw the highest amounts of inbound traffic for the port and broke records for the last two months with more than 400,000 TEUs transported in September. The Georgia Ports Authority's most recent forecast called for more than 5 percent year-over-year growth. The GPA board recently finalized the purchase of an adjacent land parcel to increase the size of the terminal to more than 1,300 acres.
Stonemont has invested more than $200 million to date and is developing the project in conjunction with Chesterfield and The Davis Companies. Omega Construction has served as general contractor for the first 6 buildings at GITC.
The Stonemont leadership team has more than 100 years of combined real estate expertise, and has conducted more than $20+ billion in total transactions at the national and international levels. The company combines the experience and resources of a large institution with the creativity and flexibility of an entrepreneurial firm.
Read Original Story Here