March 28, 2017 Stonemont Financial's Station on McIntosh Community a Success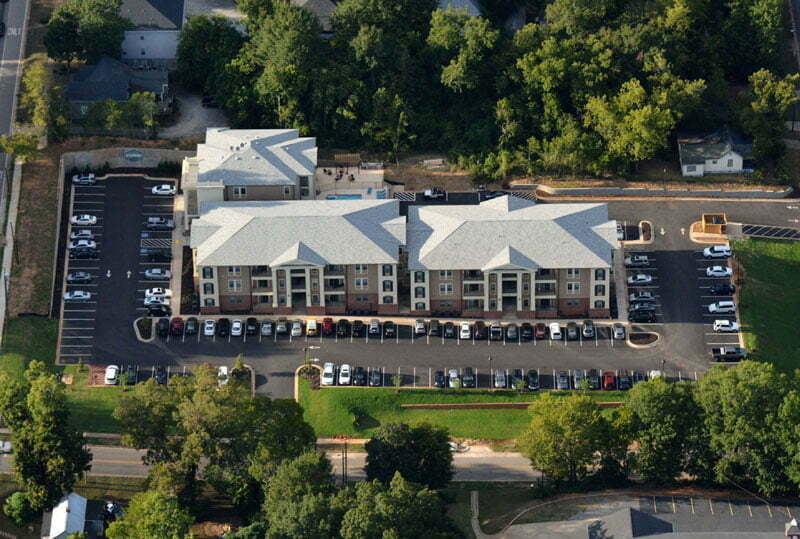 Stonemont Financial Group's Student Housing Community Has Successful Fall Semester At Georgia College & State University
The 145-bed Student Housing Community, Station on McIntosh, Accomplished 100% Lease Up and Exciting First Semester
Milledgeville, Ga. – (March 27, 2017) – Stonemont Financial Group, an Atlanta-based student housing real estate investment firm, announced its student housing community, Station on McIntosh, has had a successful first semester after accomplishing a 100 percent lease up.
Located next to the Georgia College & State University campus and within walking distance to historic downtown Milledgeville, Station on McIntosh is situated at 311 E McIntosh Street. Gathering inspiration from its surroundings, the community is designed with southern charm inside and out and has amenities for every type of resident, including free Wi-Fi throughout the community, a study lounge, resort-style pool, outdoor grills and more.
"We wanted to create a community that brings Georgia College & State University students closer together like a family, yet allows them to be creative and focused on their academics," said Zack Markwell, co-founder of Stonemont Financial. "Station on McIntosh is now buzzing with excited residents who are getting to know one another – becoming a true community. As we developed this community, we had this goal in mind and found that our unique 29-unit, five-bedroom, five-bathroom apartment design accomplished it."
Station on McIntosh provides students with state-of-the-art amenities to fuel their creativity, whether it is with their roommates or individually. Residents either chose or were matched with four other roommates when leasing the five-bedroom, five-bathroom apartment. The individual apartments come fully furnished with stainless steel appliances and include granite countertops, wood floors in common areas, plush carpet in bedrooms, full-size washer and dryer, ceiling fans and mini fridges in each bedroom as well as individual leases.
Stonemont Financial selected Cardinal Group Management, a Denver-based management firm, to lease and manage Station on McIntosh.
For more information about Station on McIntosh, please visit www.stationonmcintosh.com or in-person at 311 E McIntosh Street.