October 28, 2020 Stonemont starts construction for distribution hub near Indianapolis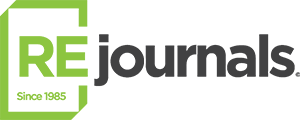 Stonemont Financial Group, an Atlanta-based private real estate investment firm specializing in industrial development and net lease assets, announced that construction has begun on a 615,000-square-foot industrial facility in Lebanon, Indiana.
Located about 20 miles northwest of Indianapolis, the new spec development lies within the 1,250-acre Lebanon Business Park and represents one of the last developable industrial sites in the city. The facility will be expandable to 985,000 square feet, allowing users to expand the facility in the future.
Built to accommodate bulk distribution users, the new warehouse will feature 60 dock doors, a clearance height of 36 feet, 239 trailer parking spaces and expansion land to accommodate future expansion opportunities.
Lebanon boasts a strong labor force in comparison to competing markets in the Indianapolis area, with an unemployment rate that was roughly 1 percent lower than the national average in 2019. The labor market in Lebanon and surrounding submarkets continues to grow as key players in logistics and bulk distribution scout out Class-A space in the area.
Indianapolis is part of the lower Midwest region known as the E-Commerce Heartland due to its convenient network of interstate highways, geographically central location and favorable business climate that has attracted a wide array of tenants and third-party logistics providers. According to CBRE, the Indianapolis market absorbed about 2.2 million square feet of space in the third quarter of 2020, the 40th consecutive quarter of positive net absorption. In 2019, 12 million square feet of Class-A projects were absorbed, and the market is on track for an even better year in 2020 despite setbacks from the COVID-19 pandemic.
"Lebanon is one of the nation's most attractive markets for national users and third-party providers due to its world-class logistics infrastructure, and the demand for Class A industrial product will only accelerate now that the e-commerce revolution is in full swing," said Zack Markwell, Managing Principal and CEO at Stonemont Financial Group.
The facility is scheduled to deliver in Summer 2021. Additional project partners include Duke Realty (general contractor) and JLL (brokerage services).
Other tenants in the Lebanon Business Park include XPO Logistics, a third-party logistics company who serves over 60 Fortune 500 clients, CNH Industrial and Hachette Book Group, the third largest trade and educational publishing company in the world.
Read Original Story Here