January 2, 2023 Stonemont Financial Group Acquires Premier MOB in Alpharetta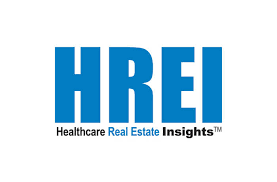 ATLANTA (Jan. 2, 2023) – Stonemont Financial Group, a private real estate investment firm specializing in industrial development, acquisitions, net lease investments, and healthcare announced today that it has acquired an 85,000-square-foot medical office building in Alpharetta, Georgia near Atlanta. The deal represents a strategic move by the firm to grow its healthcare platform nationwide amid record demand and strong market fundamentals within the MOB asset class.
Preston Ridge Medical Office Building sits on Preston Ridge Road off of Old Milton Parkway, adjacent to Northside Hospital's Alpharetta campus. Northside Hospital is the anchor tenant of the Class A building, where it provides cancer care services to the Alpharetta community. The property also houses three single specialty surgery centers and a synergistic mix of tenants offering a range of medical services including plastic surgery, dermatology, ENT and gastroenterology. The property offers high visibility from Old Milton Parkway and GA-400 and is in close proximity to Avalon shopping center.
"Medical office properties have demonstrated strong market fundamentals despite some of the recent economic headwinds, and we are pleased to grow our portfolio with this first-rate asset in one of Metro Atlanta's top performing submarkets," said Stonemont Senior Vice President Matt Stone. "This move signifies the start of a strong partnership with Northside Hospital, and we view this acquisition as a strategic, long-term investment given the building's proximity to top healthcare providers and a substantial patient base that will continue to grow in the years to come. We look forward to launching our strategic capital improvement plan at the property in early 2023 and are excited to grow our footprint within our home base of Atlanta."
Stonemont plans to implement a significant capital improvement program at the property. The aim is to bring the building back to top-of-market quality and to allow Northside Hospital and other medical providers to continue expanding in the market and sustain long-term growth in Alpharetta. The acquisition reflects Stonemont's broader strategy of building a national healthcare portfolio as the firm continues to diversify into other asset classes.
Preston Ridge Medical Office Building sits just a quarter mile from Avalon, one of the Southeast's premier mixed-use destinations. The development has over 570,000 square feet of retail, several high-class dining establishments and a 47,000-square-foot convention center on-site.
According to a recent report from Colliers, MOB rents are now at an all-time high of $22.61 per square foot, with net absorption across the top 100 markets totaling more than 19 million square feet. Total investment rose by a staggering $5.5 billion from 2020 to '21, with private investors accounting for two-thirds of total sales volume. According to Yardi, medical office properties now account for approximately 10% of total office stock and have emerged as an investor favorite in the wake of the pandemic.
For more information on Stonemont and its initiatives, click here.
###
About Stonemont Financial Group
Stonemont Financial Group specializes in investing across a broad spectrum of real estate asset classes and geographies to deliver attractive risk-adjusted returns. Stonemont offers diversified and differentiated real estate investment strategies and vehicles to institutions, family offices, trusts and high net-worth individuals. The firm's founders and managing principals have a combined track record of more than 60 years' experience and $20 billion invested.
Healthcare Real Estate Insights